Summer Sizzle Series 2018 - English & Deutsch - All 3 Calls
00008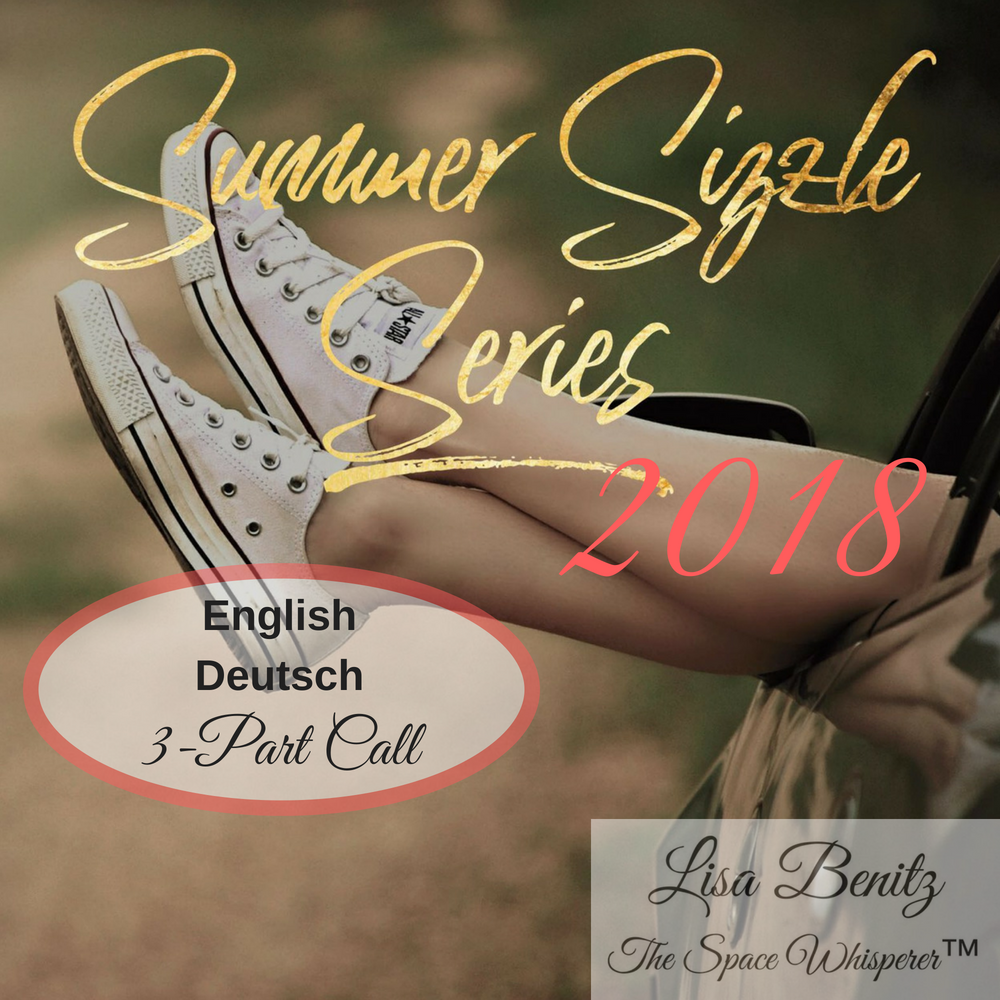 When we talk about summer, most people think of the energy of fresh air, open spaces and their bodies feel very light. And if you could create that same energy with your spaces, all the time?

Wenn wir an Sommer denken kommt bei vielen Menschen die Energie von frischer Luft und offenen Räumen hoch und ihre Körper atmen auf. Wie wäre es, wenn du diese Energie mit deinen Räumen immer haben könntest?

This summer series with 3 interactive calls will give you the tools to change everything you want in your life. And you know what, if you buy the 3 calls, you will receive a discount! And you can also buy each call separately.

Die Sommer Brutzel Serie bestehend aus drei interaktiven Livewebinaren zeigt dir die Werkzeuge um alles was du dir in deinem Leben jemals gewünscht hast zu verändern. Du kannst jeden Teil einzeln kaufen oder die ganze Serie von drei Calls zu einem reduzierten Preis.

Are you ready to take part in this international movement? Are you ready to release all the points of view that you have blocked with your spaces and that did not allow you to spread your wings to advance to the next level of your life?

Bist du bereit Teil einer globalen Bewegung zu sein? Bist du bereit alle Sichtweisen die du auf deine Räume hast, die es dir nicht ermöglichen wie mit Flügeln in das nächste Level deines Lebens vorzudringen, loszulassen?
Lädst du deine Kinder in deine zukünftigen Kreationen ein?

~ Are You Inviting Your Kids Into Your Future Creations With Spaces?

Reisen mit Leichtigkeit

~ Travel with Ease

Außenräume

~ Outdoor Spaces