Summer Sizzle Series 2018 - English & Français - All 6 Calls
00007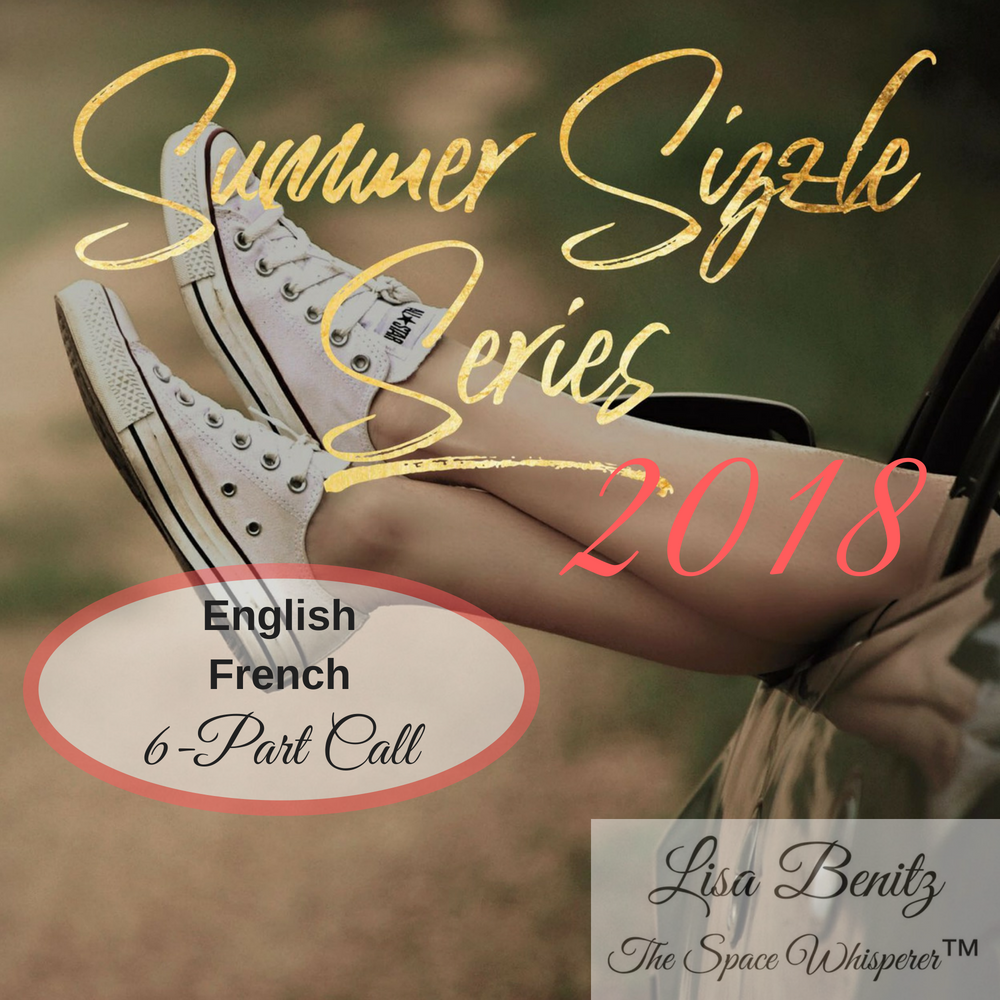 When we talk about summer, most people think of the energy of fresh air, open spaces and their bodies feel very light. And if you could create that same energy with your spaces, all the time?

Quand on parle d'été, la plupart des gens pensent à l'énergie d'un air frais, des espaces ouverts et leurs corps se sentent très légers. Et si vous pouviez créer cette même énergie avec vos espaces, tout le temps?

This summer series with 6 interactive calls will give you the tools to change everything you want in your life. And you know what, if you buy the 6 calls, you will receive a discount! And you can also buy each call separately.

Cette série d'été avec 6 calls interactifs vous donneront les outils pour changer tout ce que vous désirez dans votre vie. Et vous savez quoi, si vous achetez les 6 calls, vous recevrez une remise! Et vous pouvez aussi acheter chaque call séparément.

Are you ready to take part in this international movement? Are you ready to release all the points of view that you have blocked with your spaces and that did not allow you to spread your wings to advance to the next level of your life?

Etes-vous prêts à prendre part à ce mouvement international? êtes-vous prêts à libérer tous les points de vue que vous avez bloqué avec vos espaces et qui ne vous a pas permis de déployer vos ailes pour avancer vers le prochain niveau de votre vie?
Invitez-vous vos enfants dans vos futurs créations avec les espaces?

~ Are You Inviting Your Kids Into Your Future Creations With Spaces?

Camper autrement

~ Glamping

Sexifier votre chambre à coucher

~ Sexify Your Bedroom

Voyager avec aisance

~ Travel with Ease

Les espaces extérieurs

~ Outdoor Spaces

Au-delà de la chambre à coucher

~ Beyond the Bedrooms