Summer Sizzle Series 2018 - English & Português - All 6 Calls
00009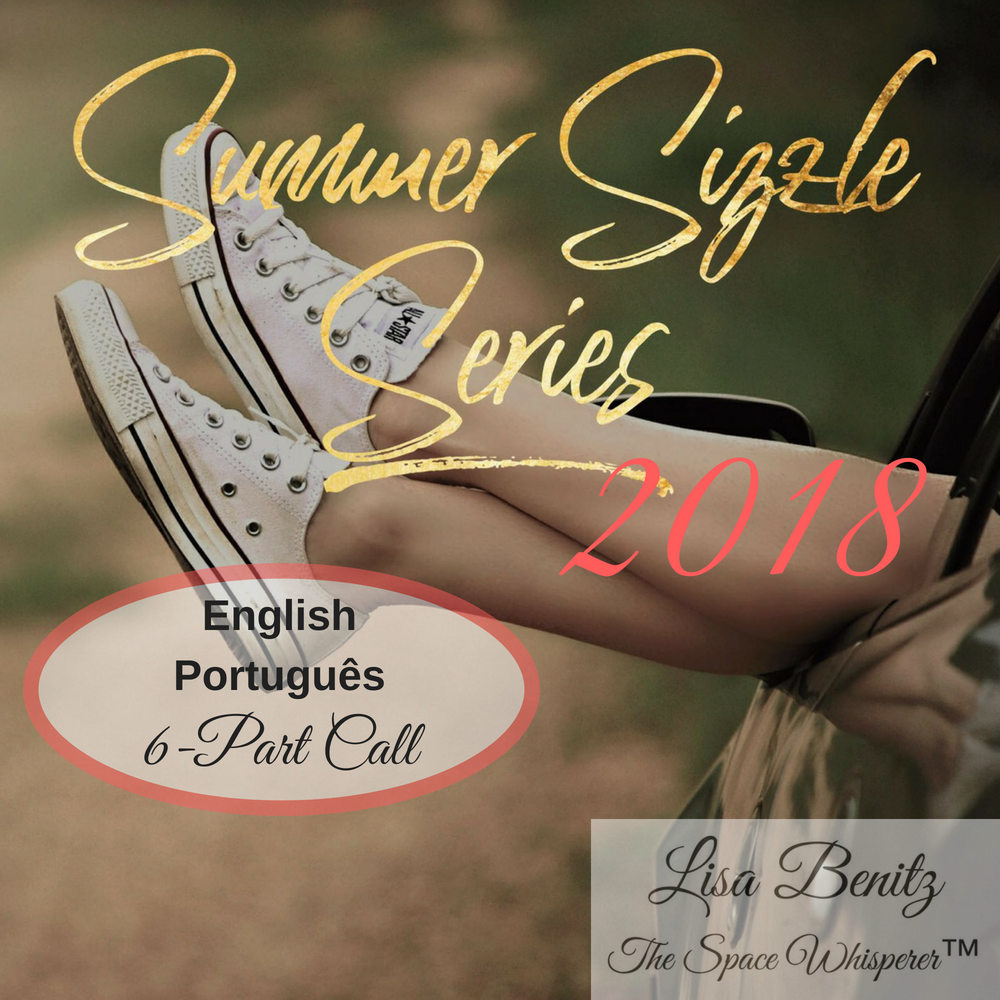 When we talk about summer, most people think of the energy of fresh air, open spaces and their bodies feel very light. And if you could create that same energy with your spaces, all the time?

Quando você pensa no verão, muitas pessoas obtêm a energia do ar fresco, espaços abertos e seus corpos começam se animam. E se você pudesse criar essa mesma energia sempre com seus espaços?

This summer series with 6 interactive calls will give you the tools to change everything you want in your life. And you know what, if you buy the 6 calls, you will receive a discount! And you can also buy each call separately.

O Summer Sizzle Series com 6 webinars interativos ao vivo lhe oferecerá as ferramentas para mudar tudo o que você sempre desejou em sua vida.
E adivinha!


Are you ready to take part in this international movement? Are you ready to release all the points of view that you have blocked with your spaces and that did not allow you to spread your wings to advance to the next level of your life?

Você está pronto para fazer parte de um movimento global? Você está pronto para desbloquear todos os pontos de vista que você manteve com seus espaços que não estão lhe dando asas para voar para o próximo nível de sua vida?
Você está convidando seus filhos para suas futuras criações com espaços?

~ Are You Inviting Your Kids Into Your Future Creations With Spaces?

Glamping

~ Glamping (https://soundcloud.com/infiniteenergies/do-rich-pe...)

Sexify seu quarto

~ Sexify Your Bedroom

Viajando com facilidade

~ Travel with Ease

Espaços ao ar livre

~ Outdoor Spaces

Além do quarto

~ Beyond the Bedrooms